Protect Your Business and Understand Your Rights
Schedule a Free Consultation
Environmental Law and Business Law
Attorney in Houston, Texas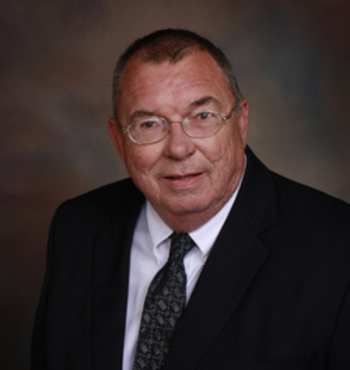 C. William Smalling
Attorney at Law
Before becoming an attorney, C. William Smalling worked as a chemical engineer. His unique understanding of the technical and financial aspects of environmental and energy matters makes him a tremendous asset to the entrepreneurs and businesses he serves. Whether you need advice with compliance or seek to protect your rights in a civil dispute, Attorney Smalling's deep industry knowledge and skilled advocacy can help your business reduce conflict and secure a competitive edge.
About Attorney Smalling
Schedule a Free Consultation
Why Work With Attorney Smalling?
Years of Experience
C. William Smalling has been practicing law since 2010 and offers decades of oil, gas, and energy industry experience
Passionate Focus
Mr. Smalling is dedicated to supporting and safeguarding Houston businesses so they can make their desired impacts.
Personalized Guidance
Your legal solutions should reflect your objectives. Attorney Smalling will deliver the tailored strategies you deserve.
Keep Your Business on Track
Get Essential Counsel
From a Versatile Attorney
C. William Smalling works with start-ups in business formations and transactions, and offers experienced counsel for trademark protection and licensing. His understanding of environmental law and regulations also makes him a reliable partner for securing compliance and reducing risk. Put him in your corner today.
Experience the Difference
The Law Office of C. William Smalling, P.C. provides legal counsel and representation for businesses engaging in environmental and energy-related matters. As a former chemical engineer, Attorney Smalling offers a distinguished level of insight that benefits his clients both in and out of the courtroom.
Attorney C. William Smalling applies his unique background to safeguarding businesses throughout the Greater Houston area. From dispute litigation to joint operating agreements, intellectual property applications, and oil/gas/energy contracts, he will help you pursue your best result.
As an environmental law and business law attorney, he tailors his versatile services to complement the needs and goals of each client. Whether you seek compliance advice or a skilled litigator to protect your rights, he is here to help you reduce your business's vulnerabilities and build sustainable solutions.
When you need a knowledgeable lawyer for an environmental contract or business matter, don't hesitate to contact Attorney C. William Smalling. Reach out to his law firm in Houston, Texas, today to schedule a free consultation and experience the difference he can make for you and your business.